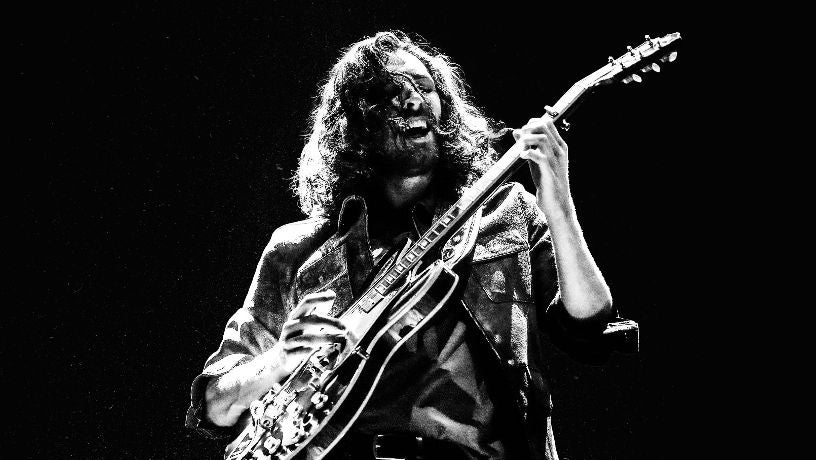 Hozier - Unreal Unearth Tour 2024
with Allison Russell
Hozier is coming to BankPlus Amphitheater on April 25, 2024 with special guest Allison Russell!
Hozier has continued to hook audiences worldwide with his provocative, energetic, and organic live performances that span his extensive decade-long catalog of hits. He has stayed true to his ethos as his shows have grown into larger venues, continuing to draw inspiration from performing entirely live with his expanding band. Hozier's unique connection with his audience has grown more apparent over the years and stems from the enduring intimate nature of his shows. His dedicated following of die-hard fans quickly showed their enthusiasm for his third studio album, Unreal Unearth, learning the lyrics to the songs through his live performances and singing along to every word prior to the release. Released August 18 via Columbia Records, the 16-track LP debuted at #3 on the Billboard 200 albums chart and follows a captivating thematic arc informed by the turbulence of the world and the fight for a better and brighter tomorrow.
About Hozier
Hozier finds harmony and melody in the midst of chaos. The GRAMMY® Award-nominated Diamond-certified Irish singer, songwriter, and multi-instrumentalist tunes into raw blues spirit, unrestrained soul, rock energy, and folk eloquence. At 22, he delivered a generational anthem in the form of "Take Me To Church." It reached 13x-Platinum status and earned a rare Diamond certification from the RIAA, climbed to the #2 on the Billboard Hot 100, became one of the Top 30 "Most-Streamed Songs on Spotify," and notched a GRAMMY® Award nomination in the category of "Song of the Year." It paved the way for his 2014 full-length debut, Hozier, which debuted at #2 on the Billboard 200 and went double-Platinum. The 2019 Gold-certified follow-up, Wasteland, Baby!, bowed at #1 on the Billboard 200 and spawned the Platinum single "Almost (Sweet Music)."
Hozier wants to give fans the best chance to buy tickets at face value. If you purchase tickets through Ticketmaster and can't attend, you'll have the option to resell your tickets to other fans at the original price paid on Ticketmaster's Face Value Exchange. Please note, tickets to these events are mobile only and restricted from transfer. A valid bank account or debit card within the country of this event is required to sell on the Face Value Exchange.