About BankPlus Amp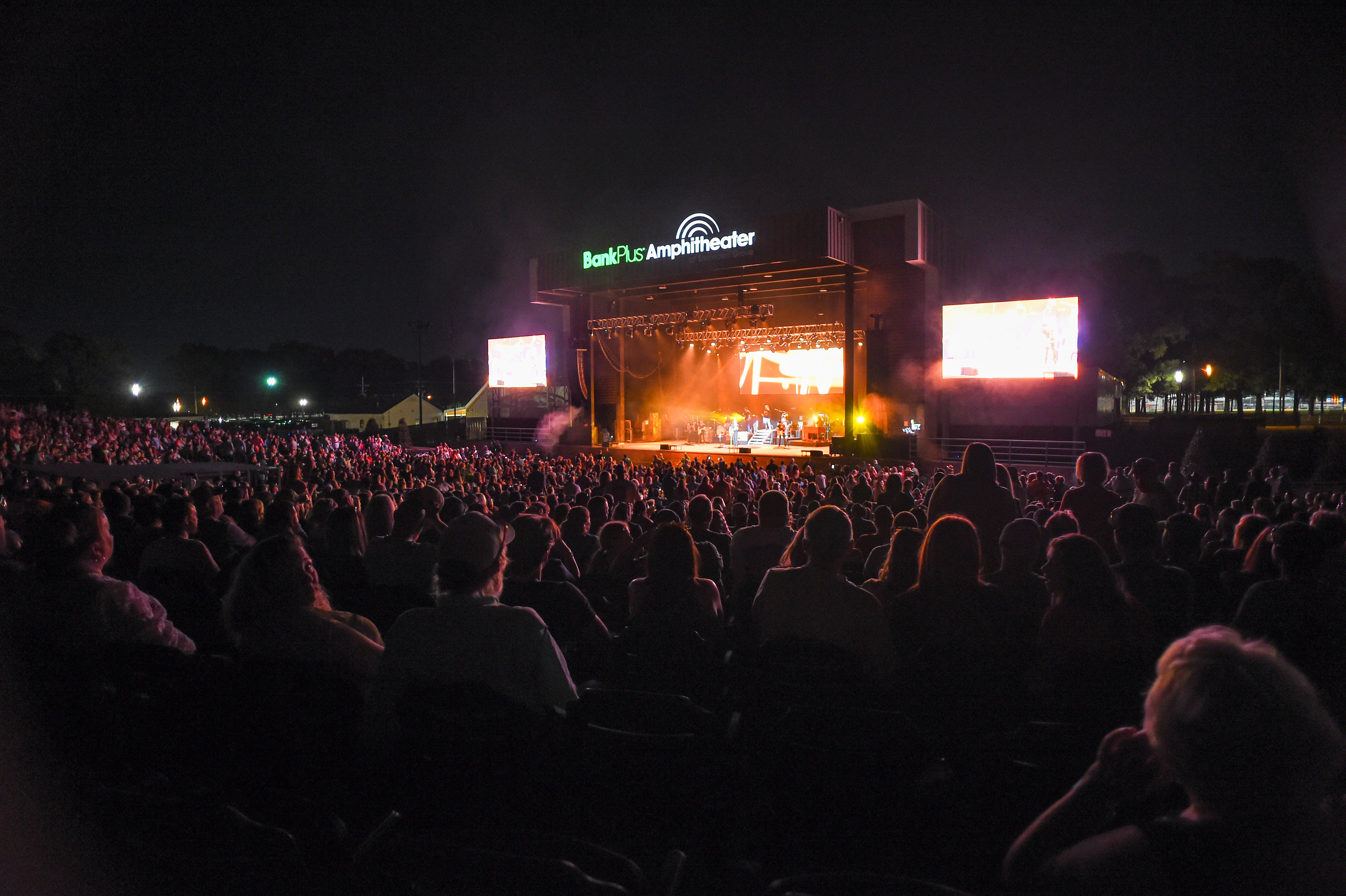 Since opening our doors in 2006, the BankPlus Amphitheater has hosted some of the biggest acts in the business.
Those acts include Dave Matthews Band, Kenny Chesney, Jason Aldean, The White Stripes, ZZ Top, Velvet Revolver, Alice in Chains, Trace Adkins, Poison, Wilco, Lynyrd Skynyrd, Blues Traveler, Staind, Seether, Blind Melon, Candlebox, BuckCherry, Collective Soul, Willie Nelson, Merle Haggard, Jamey Johnson, Randy Houser, Eric Church, Brantley Gilbert, Billy Currington, Dierks Bentley, Chris Stapleton, Luke Bryan, Boston, Florida Georgia Line, Sugarland, and Miranda Lambert.
The property that houses the BankPlus Amphitheater in Southaven, Mississippi, was part of a much larger philanthropic act to the city from Snowden family. The donation also included what is now Snowden Grove Park which houses 17 baseball fields and is the largest youth baseball complex in the United States, and the Snowden House, a previous home of the Snowden family that has been refurbished and services as a special events center for the city. The combined property covers over 200 acres.
In a little under 18 months, this 7.1-acre site was transformed from flat grassland into a 27-foot high, 125,000 square foot fully functioning amphitheater. After a 10-million-dollar renovation, the BankPlus Amphitheater has been enhanced from 3,900 fixed seats to approximately 9,800; bathroom and concession capacity tripled; new west and south entrance gates; new commissary; new merchandise facility; and a new air-conditioned premium lounge!
Address
6275 Snowden Lane
Southaven, MS 38672